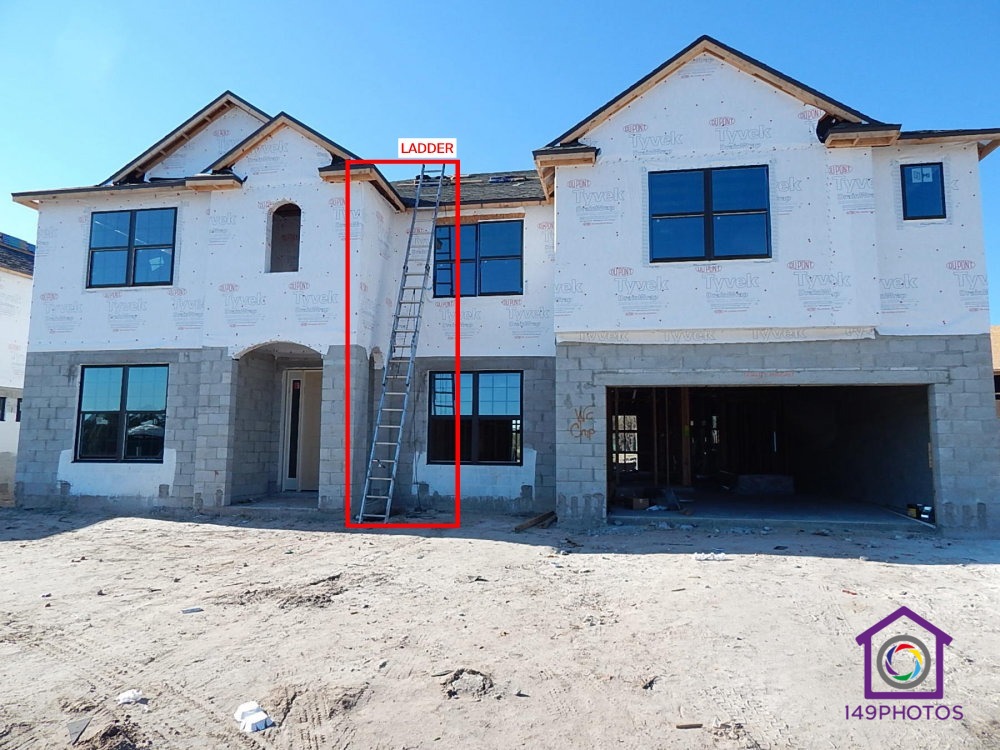 22 May

5 Ways AI can Help you with In-progress Construction Photos.

Are you tired of your sales personnel or construction managers taking progress photos and sending them to your customers, only to realize later that you may not be putting your best foot forward? Besides the fact that you are likely spending too much money (see our post on the 7 Ways You're Losing Money), you also may not be showing your company in the best possible light.

It's time to upgrade your construction photo game with the help of Artificial Intelligence (AI). At 149Photos, we're at the forefront of leveraging advanced AI in our business processes. There's a ton of buzz right now surrounding ChatGPT, and how advanced Artificial Intelligence (AI) can be leveraged into business processes. So, consider these 5 ways that AI from 149Photos can be deployed to help you with the photos you're taking for your customers:
1. Hide things that you shouldn't show
With AI, you can easily hide things in the photo that you don't want your customers to see. No more awkward photos of an unfinished or poorly executed project. 149Photos can automatically and easily hide anything that may compromise your project's confidentiality or is not presentable. This can include safety hazards or unfinished areas that are not ready to be shown yet. Don't show personnel, heavy equipment, vehicles, ladders, scaffolding, and other items that hide the customer's new house or could show safety issues. Our AI will mark the photos as "private" so that you can see them, but your customers cannot.
2. Hide a messy worksite
You may not always have time to clean up the worksite before taking photos. Our AI can be used to detect cluttered or messy worksites and hide them from the final photos. This ensures that your customers only see the clean and finished areas of the construction site. Don't show off the trash of a typical worksite to your customers, let them see their new house clean and nice. No coffee cups here!
3. Detect image quality issues
Poor quality photos can often lead to misinterpretation of progress or damage the image of your company. AI can analyze photos for image quality issues such as blurry images or low resolution. This ensures that your customers receive high-quality photos that showcase your construction work in the most flattering manner. You produce a quality end-product, and so do we. Our photos show your work in the best way possible to keep the excitement of new-home construction going for your customers.
4. Automatically determine the room
Gone are the days of taking photos without labeling them properly. Our AI can automatically detect and determine which room is being photographed, then label the different rooms in the construction project. This helps your customers better understand the project layout and progress.
5. Automatically determine the stage of construction
Not sure which stage of construction your project is currently at? Our AI can analyze progress photos and determine which stage of construction the project is in. This helps keep your customers up to date on the project's progress and gives them an idea of what to expect in the coming weeks or months.
Overall, AI can make a significant impact on the quality of the photos you're taking for your customers, which will improve your image and ultimately your bottom line. So why not take advantage of it today? Don't be left behind in this digital age, invest in AI and stay ahead of the competition.
With the help of AI, you can take your construction photo game to the next level and showcase your work in the best possible light. If you're tired of sending in-progress construction photos to your clients that make your company look unprofessional, it's time to consider implementing artificial intelligence (AI) to improve your photos…AI from 149Photos.
Article by Gordon Henderson and David Glaeser – 149Photos